Proofreader Installation guide
Installation
Download the extension's package to your local machine as a zip file package.
From the backend of your Joomla site (administration) select Extensions -> Install/Uninstall.
Click the Browse button and select the extension package on your local machine.
Click the Upload File & Install button.
Compatibility
The Proofreader is fully compatible with Joomla 3.x and Joomla 2.5.
License
The Proofreader is Free Software and is distributed under the terms of the GNU General Public License.
ProofReader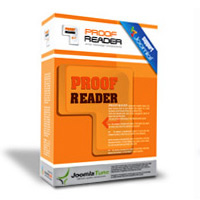 Documentation